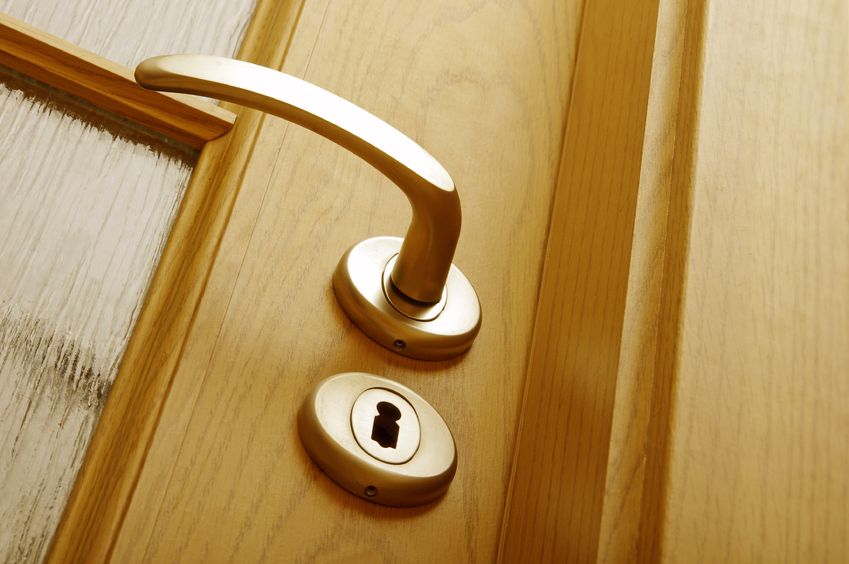 Wood Doors are primarily used where weather is not a factor, or price is a concern. Commercial Wood Doors are available in many shapes, styles, and finishes and are hollow or solid wood core. The interiors of office buildings are the most popular place for a beautiful wood door but can also be used at your business entrance where extreme weather or security are not a concern.
Solid core wood doors are durable and strong but add more character to your office interiors as they can come in different beautiful grains, paint colors, panels, windows panes and more.  The craftsmanship of the wood doors we sell and install are of the highest quality so that they last longer and cost less in the long run.  We offer all types of wood doors to fit your budget and your interiors of any office.
Wood Door features include:
Multiple wood-finishes available
Stain grade or paint grade
Custom designs are available
Expertly installed by our certified technicians
Minimum time for installation for your office work time is not disrupted
Many wooden door manufacturers to choose from to meet your budget and quality expectations
About Austin Doors Commercial Door Installation & Service
Austin Doors has been installing and repairing commercial wood doors since 1990 in the greater San Diego, California area.  We are reliable and offer expert service to get the job done right the first time.  Call 760-599-2611 for service.  We also offer 24/7 emergency service in San Diego as well.