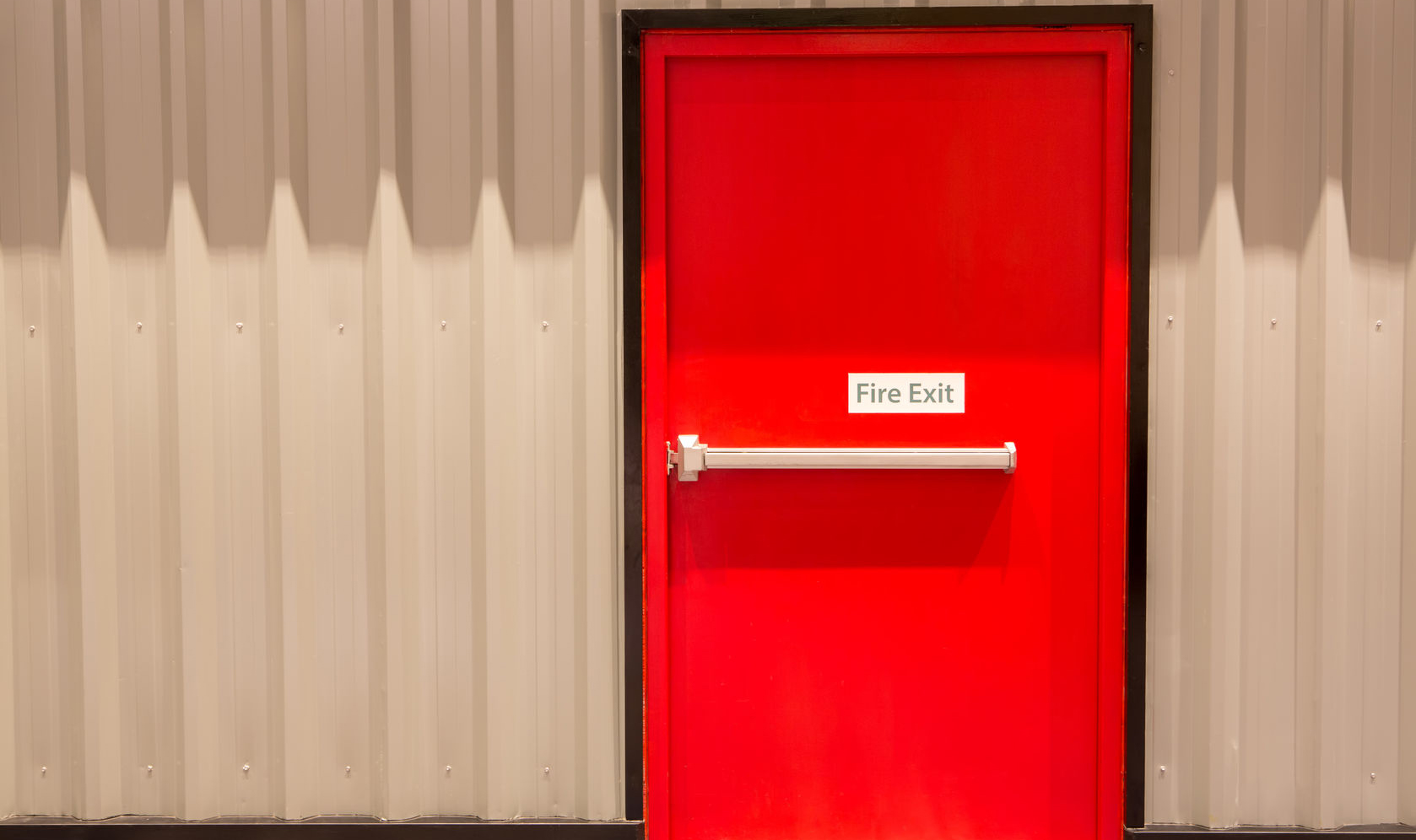 A fire door is a type of door or movable barrier used as part of a passive fire protection system within buildings to prevent the spread of fire or smoke between separate sections. It is usually the only means of allowing people to pass through a fire-resistant wall.
Fire Doors offer state-of-the-art fire protection with "Easy-Reset" or "Auto-Reset" chain, crank and motor operators that automatically close the door without a loss of spring tension and eliminate the need for traditional mechanical re-set. Counter Fire Doors with more compact designs are available for smaller size openings. Both can be rated up to 4-hours and are available with an S-Label as air leakage rated "Smoke Doors". Austin Fire door products are classified by Underwriters Laboratories (UL), certified for Canada (c-UL), FM Approved, and listed by the California State Fire Marshal (CSFM).
Installing fire-rated doors in homes and offices is essential to maximize safety in the event of a fire. Today, Fire Doors have been made a mandatory requirement & have established acceptance in high rise buildings, Commercial Buildings, Cinema Halls, Auditoriums, and various Industries including Refineries, Steel Plants, Aluminium Plants, Nuclear Power Stations, Fertilizer Units, Cotton Mills etc.
Types of Fires Doors:
1. Wood Fire Doors
Austin has one of the most extensive wooden fire doors on the market today. We offer 60, and 120 minute rated fire doors. These doors have been tested under positive and negative pressure to help ensure your safety.
2. Steel  Fire Doors
Austin fire-rated steel doors combine the strength of steel with varied positive fire ratings. That means you have up to 60 minutes and 120 minutes of protection (depends on the model you opt for) if a fire is spreading throughout the home.
Retrofit Fire Door Operators can be installed on most types and brands of existing roll-up fire doors to eliminate spring tension release and replace traditional operating and governor systems. When retrofitted, even older fire doors can be tested and reset easily, operating with the same reliability and extraordinary descent control characteristic of "Easy-Reset" and "Auto-Reset" fire door products. Retrofit chain, crank and motor operators are UL Labelled and FM Approved as Retrofit Rolling Steel Fire Door Operators.
Austin Doors has been installing and repairing fire rated commercial doors since 1990 in San Diego, California.  We also offer 24/7 emergency services.  Call us today at 760-599-2611