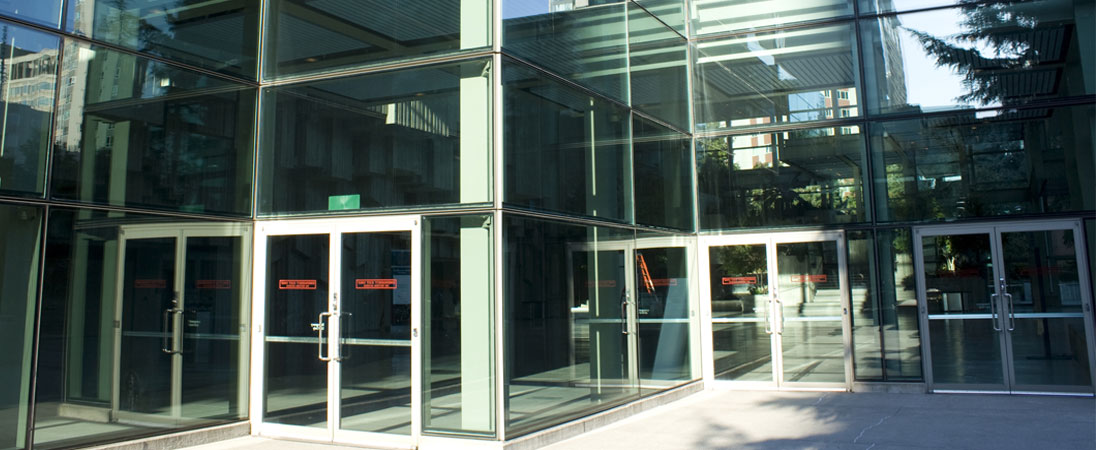 Glass and Aluminum Doors are the most common doors used for retail and commercial entrances. They are available in many styles, colours, and features to customize your entrance and fit your requirements.
Key features of our Glass Aluminum Doors
Aluminum doors are compatible with other solutions we offer, such as facades or ground-floor framing systems.
Entry and exit pull or push handles for easy access
Designed for heavy-duty use in busy public places – maximum resistance to wear – and effective protection against vandalism.
Powder coating
Many glass options including Dual-glazed, tempered, and more
ADA Modifications and upgrades
All door systems are in accordance with strict standards.
Doors that open inwardly, toward the exterior or swinging.
Ready for use with all types of glass – Single, Double, Panels, Shaded and Security glass.
Available in hundreds of colours.
Austin Doors provides a variety of commercial aluminum glass doors for your business needs.
Our high-quality aluminum glass doors are available in hundreds of colors, styles and features, to enhance the look of your space.
They are durable and are resistant to wear and tear, and vandalism.
Perfect for shopping malls and retail outlets, they have been designed for busy public places.
Style, quality and durability
Austin Doors offers premier commercial aluminum glass door installation and repair services. We offer doors made of the finest materials, providing compatibility, with quality and style. Designed to endure the toughest of conditions, these are the perfect solution for all your commercial entry needs.