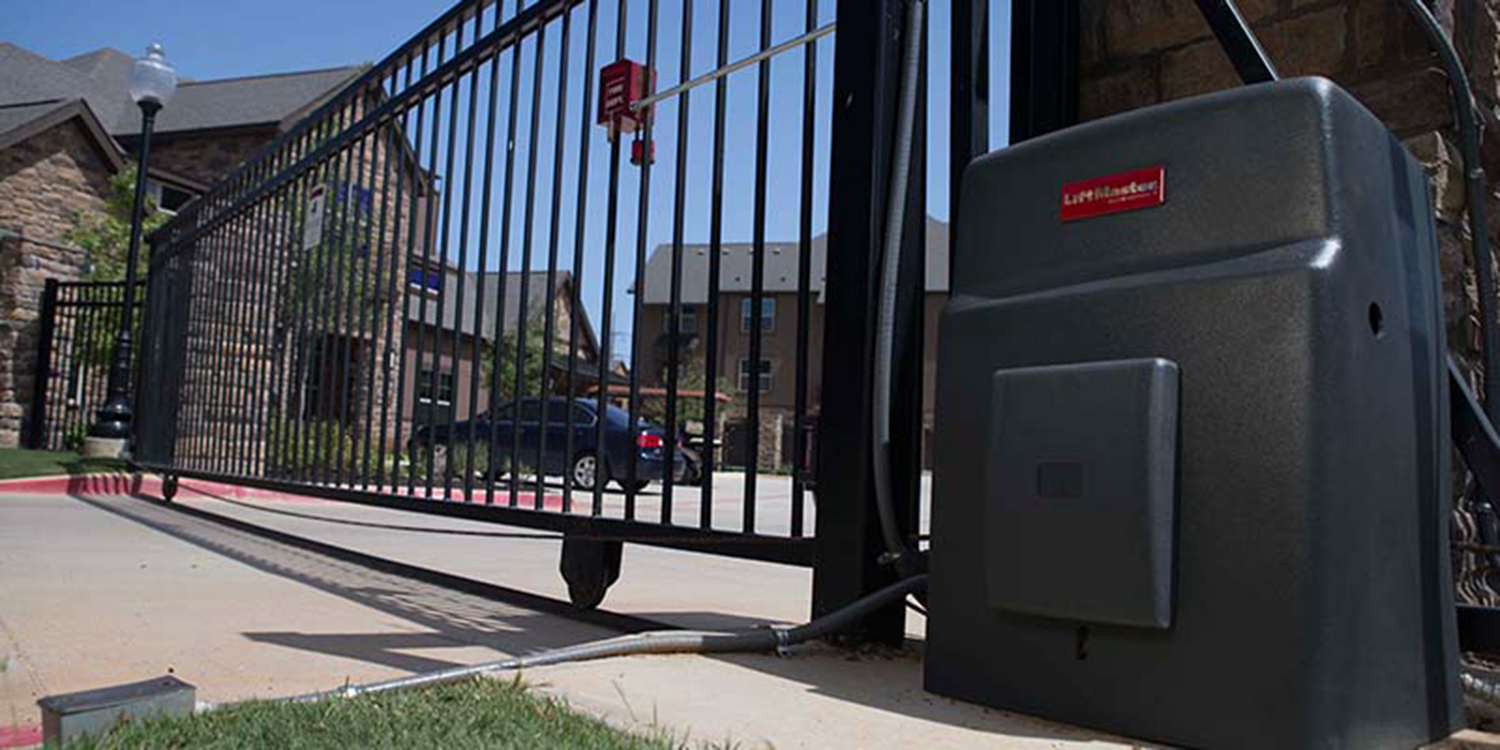 Automatic security gates can be custom made to your exact specifications.  They can be automatic motorized and remote control or even manual open and close gates.
Security grills are usually found in shopping malls as well as warehouses to provide security as well ventilation. Sliding scissor gates are used to secure the glass storefronts of a business to help prevent break-ins.
Automatic Security Gates with Gate Operators can have:
Solid, non-see-thru gate design for more privacy and security
See-through design with vertical iron rods for a more decorative look
Swing Gate Arm access or double door swing access
Gates can be built with wireless, remote control access, keypad access (like you typically see on condo or apartment entrances) or ground loop detection exit based.
Every business needs to have a robust security plan. Get access to reliable, solid and advanced security grilles and gates with Austin Doors. Our security grilles and gates are the best in the industry.
Our attractive looking, non-transparent gates provide privacy as well as security. Moreover, the security gates are manual or automatic, as per your requirements. We also provide grilles, usually found in malls and warehouses to provide security and ventilation.
Best secure entry solution
Austin Doors premier security gates combine automatic gate operators and access controls to bring you the ultimate secure entry solution for your business. With numerous customization options, our team of experts offer the best in accordion and security grilles/gates.
Call Austin Gates today for a quote on your security or access control doors.